I realized that yesterday's post was sooooo boring. In fact, I basically just said the same thing I wrote on Friday. I apologize. To make up for it, I have decided to post my fantasy wish list for fall. Putting this together was LOADS of fun...and while it may be a fantasy list, please note that I do still want each and every item on this list and, if you contact me, I will provide my sizes, mailing address, and colors of choice. :) With our one year annivesary, Christmas, and my birthday all coming up in a row, I figure I'm bound to end up with at least one of these things...right??? Right???? :)
Item number 1
: a Greyhound from a Greyhound rescue organization. I would love for Oscar to have a little (big?) friend, and I LOVE Greyhounds. This one in particular looks like a cutie. You can read more about Greyhound rescue
here
.
Item number 2
: A diamond Tiffany Key pendant. I realize that these are kind of trendy right now, but I also think they are absolutely gorgeous. The
Tiffany Fleur de Lis pendant
is a little steep at $2,975, so...
...I guess I'll settle for
Item number 3
, the
Tiffany Crown Key pendant
in silver, which is much more reasonably priced at $225. Je t'aime.
Ahhhh.
Item number 4
. The beautiful
Hobo Bodega Bay
bag in Mocha. You can call this perfect fall bag your own for a mere $388.
Item number 5
: The perfect fall boot, brought to you by J. Crew. Naturally. They had some similar boots last year that I lusted after. These are called the
Nottingham tall leather high-heel boots
, which I think look perfect in "pony brown" for $325.
Ahhhh sweaters. Don't you just love sweater weather? It is my my favorite! Per usual, I am in love with several Anthropologie sweaters this year.
Item number 6
is called the
High Speed Cardigan
, $128.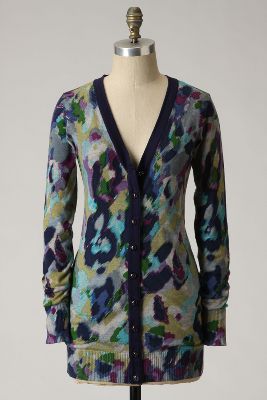 Item number 7
, also Anthropologie, is so fun and swingy looking. I bet it would look great over some skinny jeans and my Item number 5 perfect boots. This is the
Puckered and Pleated Cardigan
, $128.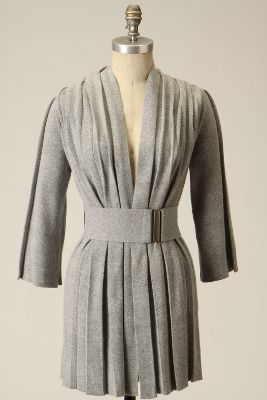 And my last dream sweater from Anthropologie,
Item number 8
, is the
Gentle Current Cardigan
, $88.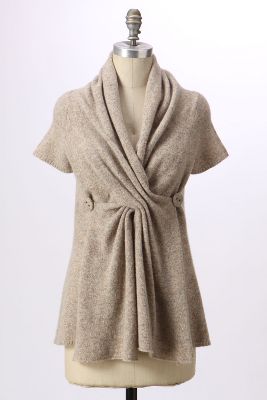 Item number 9
: An iPhone! I really, really want one. But alas, until Verizon comes out with the iPhone, I will continue to lust after everyone else's.
Item number 10
: A Macbook Pro. My four year-old Powerbook is seriously on the fritz, and I'm not sure how much longer it's going to last. I am definitely going to need a new computer before Matt heads to the desert, so I will be able to communicate with him whenever.
Aaaaand last but not least,
Item number 11
. A Volvo XC90. Hey, I said this was a fantasy wish list, right??! I love these and think it would make a fantastic Mom-mobile when the time comes...don't you? I, however, would like it in silver. :)
So, there you have it! My fantasy wish list for fall. I would also like to add a few pairs of Louboutins and pretty much everything from J. Crew, which I absolutely cannot afford at all. Is it just me, or does J. Crew get more and more expensive every year?
Anyway - this was a ton of fun. What's on your fantasy wish list?